Coming Soon
May
Sunday 16th
11.00 am Holy Communion
Sunday 23rd
11.00 am Morning Praise
Sunday 30th
8.00 am BCP Communion at Ashchurch
11.00 am Morning Praise benefice service at Kemerton
June
Sunday 6th
11.00 am Morning Praise on zoom
---
Easy Fund Raising
If you buy on-line, you can now now raise money for the church using EasyFundRaising. Click here for more information.
---
Eco Church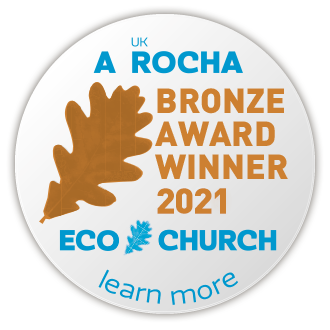 The church has now joined the Eco Church project to make our church more eco-friendly. and have been awarded a bronze certificate .
We would be pleased to receive wildflower seeds to encourage wildlife into the churchyard.
---