Coming Soon
January
Sunday 17th Epiphany 2
10.00 am Online Zoom service
Sunday 24th Epiphany 3
10.00 am Online Zoom service
Sunday 31st The Presentation of Christ in the Temple
10.00 am Online Zoom service
---
Easy Fund Raising
If you buy on-line, you can now now raise money for the church using EasyFundRaising. Click here for more information.
---
Eco Church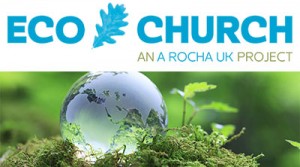 The church has now joined the Eco Church project to make our church more eco-friendly.
We would be pleased to receive wildflower seeds and birdboxes to encourage wildlife into the churchyard.
---