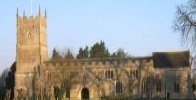 St. Nicholas, Ashchurch
Photograph Gallery of Church Events
To download the PCC Privacy Notice, click here.
To download the Incumbent Privacy Notice, click here.
Mary and Joseph
Advent 2020
As Mary and Joseph cannot travel round the parish during Advent this year we can all share the journey in our thoughts, with this prayer:
Heavenly Father,
we ask you to inspire us to be thinking people as we share this journey of Mary and Joseph through the days of Advent to the celebration of Your birth at Christmas time.
Please bless our homes, those who live in them, and all who enjoy their hospitality at this Holy Time, and always.
Amen.
Skip to events by year
Events in 2006
Events in 2010
Events in 2014
Events in 2018